T
Introducing the New Lenovo Tab P11 Pro, Lenovo Smart Clock Essential, Lenovo Tab M10 HD Gen 2 with Google Kids Space, and Two Lenovo Smart Tab Devices
With new tablet and smart home choices from Lenovo™, now is the time to upgrade your devices for the family. Introducing the premium and powerful new Lenovo Tab P11 Pro Android™ tablet, the Lenovo Tab M10 HD Gen 2 debuting the new Google Kids Space, and the time-saving convenience of the Lenovo Smart Clock Essential built for every room. From tablets to smart clocks, there's a smarter device made for every member of the family.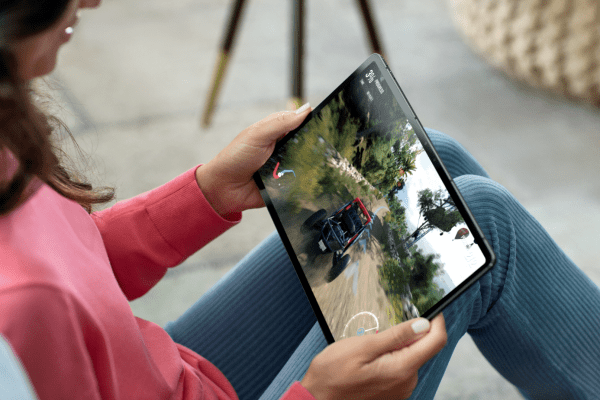 Lenovo Tab P11 Pro – Most Powerful Consumer Android Tablet Yet
Lenovo's most powerful and premium consumer Android tablet has arrived. The new flagship Lenovo Tab P11 Pro tablet has been engineered for high-quality entertainment with a 11.5-inch 2K (2560 x 1600) OLED display in HDR10 and Dolby Vision™, while offering light productivity on the go. As an entertainment powerhouse designed for you to stream shows and music in high fidelity, it has four JBL® speakers with 2.5cc chambers optimized by Dolby Atmos® and enhanced via smart algorithms for consistent user-facing cinematic surround sound. Featuring an ultra-slim chassis made with an eye-catching aluminum-alloy unibody sporting a unique dual-tone finish, it has 6.9mm slim bezels on all four sides and a 7.7mm profile at its thickest point.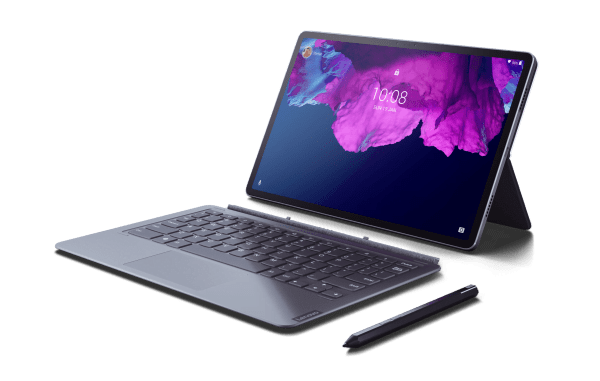 The Lenovo Tab P11 Pro is also great for getting work done at home, or wherever inspiration strikes. With an optional keyboard and pen, handy hotkeys and the Microsoft Office apps you're familiar with, you can access instant productivity in a snap. This tablet also offers up to 15 hours of usage at full charge1 supported by the power efficiency of its Qualcomm® Snapdragon™ 730G Mobile Platform. Smarter features such as zero-touch log-in2 (with front cameras that can unlock your tablet when it detects your face) and background blurring on video calls for more privacy (ideal for working from home) add meaningful innovation to the Lenovo Tab P11 Pro.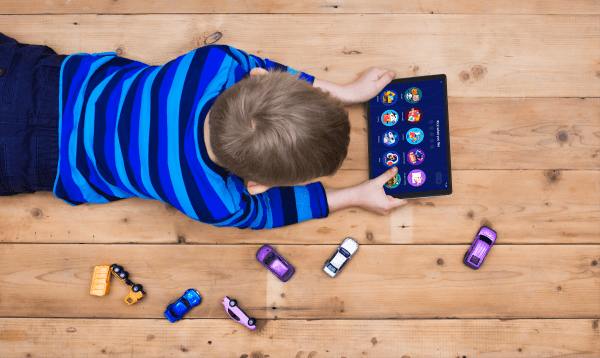 Lenovo Tab M10 HD Gen 2 with Kids Space from Google – Tapping into the Heart of Family-First Education and Fun
We're catering to the heart of family-first entertainment with the new Lenovo Tab M10 HD Gen 2 tablet, which debuts the Kids Space from Google, a new kids mode available first on Lenovo tablets.3 A family tablet optimized for finding enriching and engaging content at home, the Lenovo Tab M10 HD Gen 2 is a multimedia hub with a 10.1-inch HD TDDI wide-viewing angle display, dual speakers with Dolby Atmos, fast and powerful performance with octa-core processor featuring an up-to-2.3 GHz main frequency, and TÜV Rheinland® eye protection to help reduce harmful blue light.4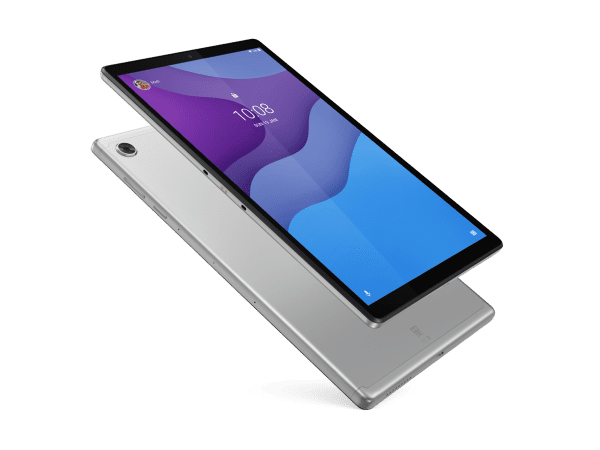 Kids Space from Google on the Lenovo Tab M10 HD Gen 2 features apps, books and videos5 recommended based on interests kids choose to discover, create and grow (best for children under 9). With Family Link parental controls from Google, parents can manage their child's device and experience in a way that works best for their family. The Play and Read tabs include access to teacher-approved apps and popular children's books free of charge, while Watch and Make tabs provide creative and fun videos from YouTube Kids™ that are engaging and encouraging of off-screen activities.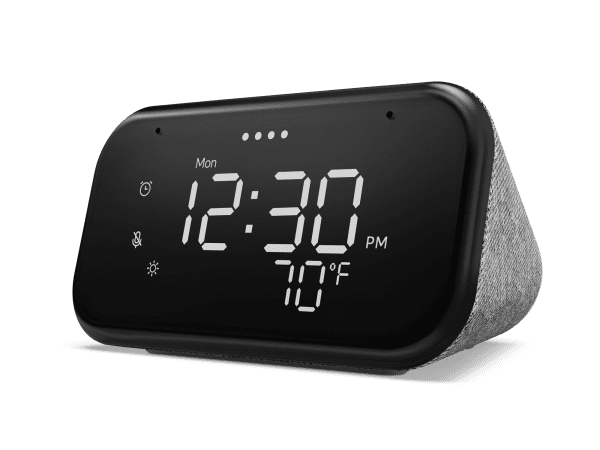 Lenovo Smart Clock Essential – Made for Every Room
Lenovo is once again extending our smart home solutions with the launch of the new, mainstream Lenovo Smart Clock Essential, a connected digital smart clock designed for every room in the home. Building on the Lenovo Smart Clock for the bedroom, the Lenovo Smart Clock Essential extends the same hands-free, time-saving convenience to the rest of the home, offering full voice support with Google Assistant.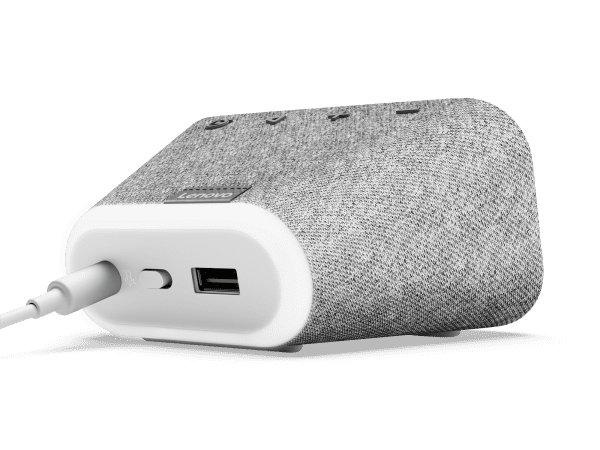 Save time by glancing at its easy-to-read LED display featuring real-time information that can be viewed from nearly any angle or brightness through an ambient light sensor, or just ask "Hey Google, what time is it?" The alarm clock supports using buttons to set the alarm, in addition to voice. It's also a useful night-time companion with a built-in light that helps you walk around without bumping into things and has an integrated USB port so you can charge your devices overnight. You can control your smart home with more than 40,000 compatible smart home devices from over 5,000 brands6 by using your voice from across the room7, or play tunes with its 3W speaker that can be grouped with other compatible smart speakers.6 Just say, "Hey Google, play my morning playlist."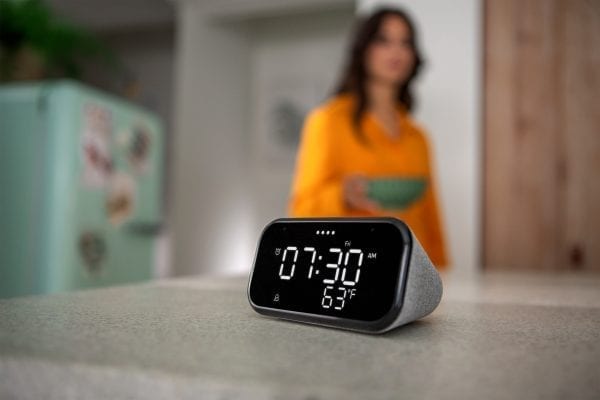 In addition, we're also launching the new Lenovo Smart Tab M10 HD 2nd Gen with Google Assistant and the new Lenovo Smart Tab M10 HD 2nd Gen with Alexa Built-in.
Visit the Lenovo  StoryHub  newsroom  for photos and full specs.
EMEA Pricing and Availability
The Lenovo Tab P11 Pro will start at €699 including VAT and is expected to be available starting November 2020.8
The Lenovo Tab M10 HD Gen 2 will start at €159 including VAT and is expected to be available starting September 2020.8
The Lenovo Smart Clock Essential will start at €59.99 including VAT and is expected to be available starting September 2020.8
The Lenovo Smart Tab M10 HD 2nd Gen with Google Assistant will start at €179 including VAT and is expected to be available starting October 2020.8
The Lenovo Smart Tab M10 HD 2nd Gen with Alexa Built-in will start at €199 including VAT and is expected to be available starting November 2020.8
Product Videos
Lenovo Tab P11 Pro
Lenovo Smart Clock Essential
---