In the woods of East Tennessee, there's a hidden hiking adventure like no other.
You make your way along trails with your very own furry, fluffy companion.
A llama.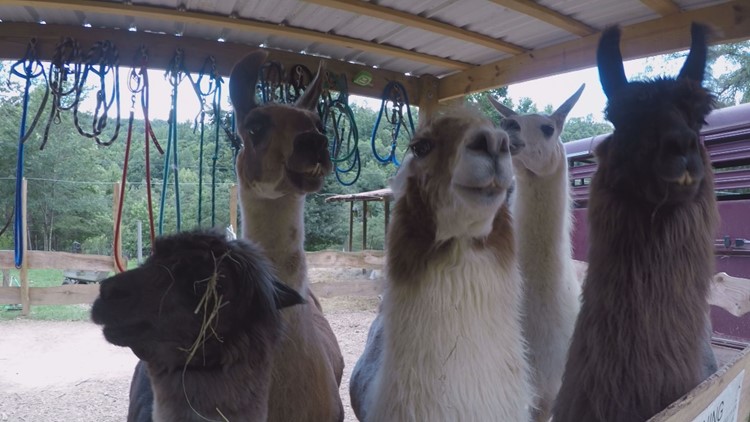 Each llama has a different personality, but they all love to eat!
"You can walk with your own llama, touch them, feel them,"
guide Steve Garrett said.
"A lot of people have never seen a llama, so they get their first experience."
Smoky Mountain Llama Treks is giving hikers a different experience in nature.
"I think animals are a great thing. They're therapeutic,"
Garrett said.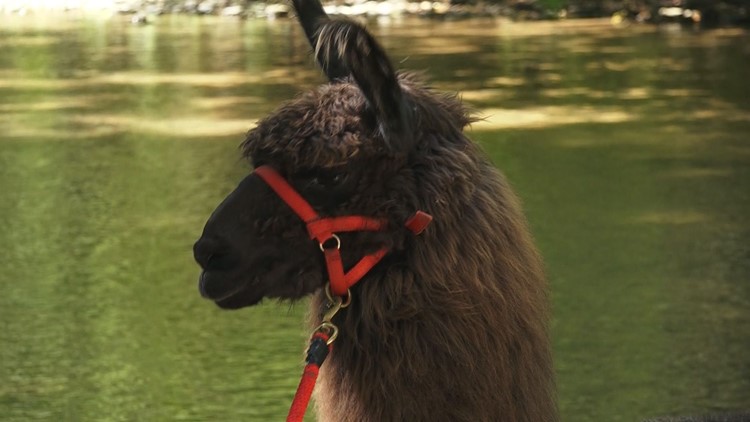 12 llamas and one alpaca make up the team at Smoky Mountain Llama Treks.
The team is all rescues or retirees from packing up to Mt. Leconte. Garrett's llama farm has 12 llamas in total, as well as one alpaca.
They have big personalities, and an even bigger appetite!
"They love to eat; they eat all day. They eat hay, grass, leaves, anything green out there,"
Garrett said .
Plus the occasional graham cracker they enjoy from the mouth of their feeder!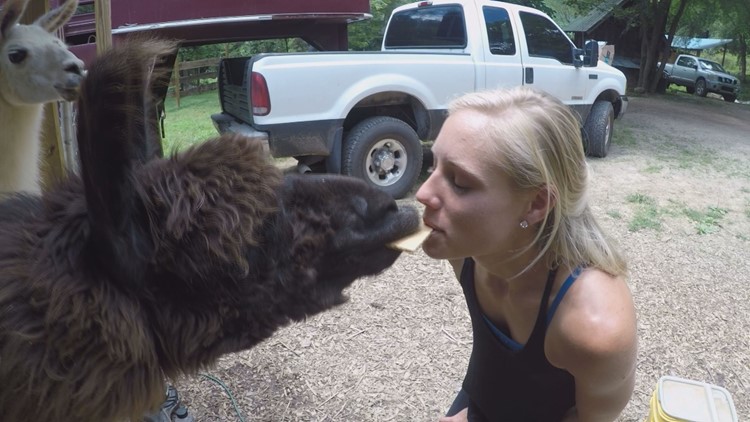 Llamas like graham crackers as treats! Even from the givers mouth!
Stunning scenery awaits visitors as they hike with their llamas on a variety of trails.
"It's relatively easy with a little bit of strenuous in there,"
Garrett said.
This two-hour hike winds through nature with a few surprises, like a waterfall and a wishing bridge.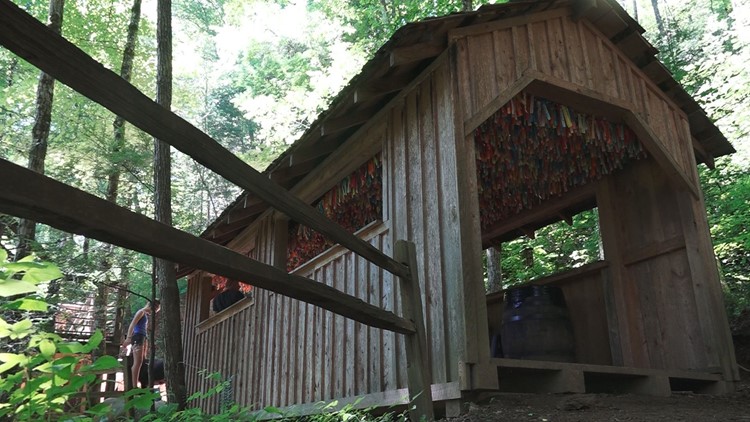 The wishing bridge is in the middle of the Creek Hollow hike.
"[The bridge is] based on the Tibetan philosophies-- on Mt. Everest you do it on a piece of fabric,"
he said.
"Once you hang it, you ring the bell, and it sends your wish off."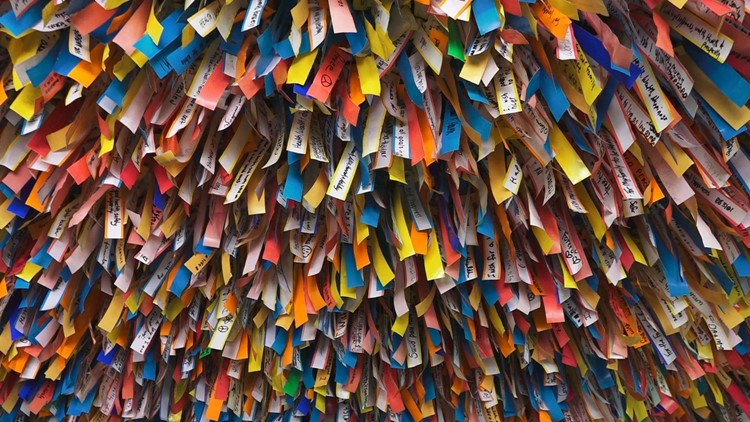 The ceiling of wishing bridge holds dozens of dreams.
Wishes are something Garrett said he believes in. A man of many talents, he went on his own trek through life to get here.
"I think God has called me to do this for sure,"
Garrett said.

He's hiked almost the entire Appalachian Trail, has a black belt in martial arts and can help you cure poison ivy in a jiffy.

For six years, he's shared his passion of the outdoors with others.
"It's to meet every single person-- everyone has a story-- and to encourage people,"
Garrett said.

Garrett said he hopes his guests leave refreshed by the time the hike comes to a close with a trip over the longest swinging bridge in the U.S.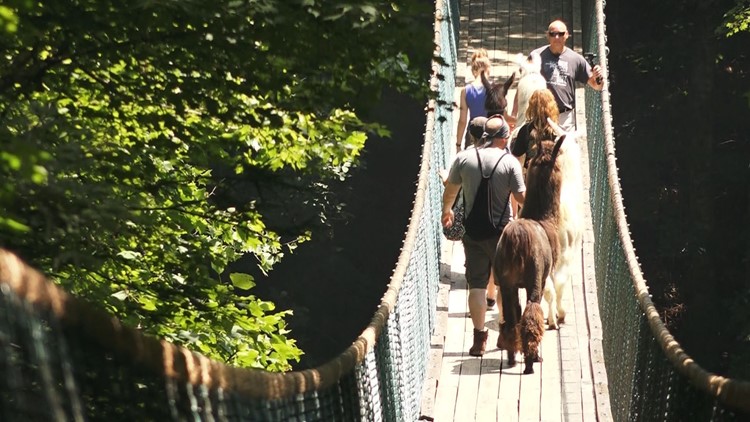 Hikers and their llamas will go over the longest suspension bridge in the US to end their journey.
"The moral of this story is to think about what your goals are and live life to the fullest,"
Garrett said.

Smoky Mountain Llama Treks has several different hikes to choose from, whether it's a few hours or an overnight stay. Or you can just visit them at their farm in Cosby!

TO BOOK YOUR LLAMA TREK VISIT:smokymountainllamatreks.com